. . OK, piano leg!
Here's what my leg will look like once restored.
This piano leg is on a grand piano restored by The Antique Piano Shop,
where I hope to go for my restoration work.
This leg is on a Grand Piano and I am a Square Piano, but both are made of Brazilian Rosewood.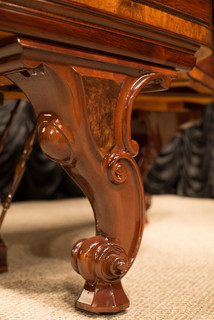 This is what my legs look like now.
Just thought you'd like to get an idea!
-Andrea,
The Piano